Love Lives Here: EARTH Day Edition 
DAY FIVE
Today's Art Feature:
According to the World Economic Forum, California has been declared totally drought free for the first time in more than seven years, following unusually abundant winter rains and snowfall statewide. 
The U.S. Drought Monitor's March survey reflected an astonishing turnaround - at least for now - from a severe, prolonged dry spell that reduced irrigation supplies to farmers, forced strict household conservation measures and stoked a spate of deadly, devastating wildfires.
I think that I shall never see
A poem lovely as a tree.
A tree whose hungry mouth is prest
Against the earth's sweet flowing breast;
A tree that looks at God all day,
And lifts her leafy arms to pray;
A tree that may in Summer wear
A nest of robins in her hair;
Upon whose bosom snow has lain;
Who intimately lives with rain.
Poems are made by fools like me,
But only God can make a tree.
---
Today's Tribute to Barbara Marx Hubbard:
I actually think every person can make a difference. 
Every single human being has within the impulse to express 
more of who they truly are. ~ Barbara Marx Hubbard
---
Today's Drawdown Feature:
"Biological diversity is messy. It walks, it crawls, it swims, it swoops, it buzzes. 
But extinction is silent, and it has no voice other than our own." ~ Paul Hawken
Today's Drawdown Collective Intention: AFFORESTATION. "Afforestation-creating forests where there were none before-creates a carbon sink, drawing in and holding on to carbon and distributing it into the soil." Our collective intention is to PLANT MORE TREES! It is time for trees! 
The Arbor Day Foundation is soon to celebrate their 150 Anniversary of Arbor Day. Help them meet their goal to plant 100 million trees in forests and communities and inspire 5 million new tree planters by 2022. You can also help Tree Sisters with their goal of moving from 1 million to 1 billion trees. YOU can do your part. 
Have you ever thought about turning your backyard into a forest? See the videos below and be inspired.
Today's Whole Perspective:
CLICK HERE
to Listen to Dr. Julie talk about
"Love of Nature/Common Language."
"Like music and art, love of nature is a common language
that can transcend political and social boundaries." 
~ Jimmy Carter
---
Today's Schedule (Special Features Added Daily):
Friday, April 19, 2019:
Every Morning 
at 8am Pacific/11am Eastern/3pm UTC (except April 22 at 7:30 am Pacific/10:30Eastern) 
Today on Our 

EARTH Day

 

Blog:
---
Today's LIVE Transformational Art Experience:
---
Stand in Love for the GOOD of the WHOLE! 
Join the Global Heart Team
All are welcome
 as we launch the Global Heart Team and co-create a loving resonant energy field by taking a stand for LOVE, infusing the world with loving consciousness. Everyone's invited and membership is FREE. Simply sign in on 
GOODoftheWHOLE.com
with email, facebook or twitter and Stand in Love. Join us on our
Facebook Group HERE
.
Watch for a monthly call and other offerings coming soon. 
CLICK HERE
 to learn more. 
Join us for a FREE CALL, the Global Heart Team Love Bubble Hour, every second Sunday at 8:00 pm Eastern. Our next call will be May 12th. Mark your calendar!
FREE WATER BOTTLE OR BAG WITH NEW MEMBERSHIP
BECOME A MENTORING STEWARD
Become a Mentoring Steward for as little as $15 per month. Join during the Earth Day Edition and receive your choice of a stainless steel water bottle or canvas tote bag.
GOOD of the WHOLE 
offers a "mentorship" instead of membership.  As stewards of the
WholeWorld-View
 and mentors for the evolution of consciousness, we collectively dwell on the evolutionary edge, ground heart-based initiatives and practices, and listen for new and emerging social forms. We gather with a deep sense of knowing and trust the unified field to guide us. Our co-mentoring community is here to learn, teach, grow, embody, and expand together, as we evolve, and express ourselves for the greater good.  
Mentoring Stewards 
are both mentor and mentored
 for the GOOD of the WHOLE
. Myriad benefits include 
conscious synergistic connection and generative community support
. 
CLICK HERE

 
to listen to a spontaneous share from a few of our Mentoring Stewards 
Get ready to shift your frame from individual "me" to the collective "we" as we 
discover earth as a super organism that utilizes cooperative self-organization to 
create and maintain the conditions essential to our existence as interconnected 
living beings on an immensely beautiful planet.
---
Returning from the silence of Winter
We honor both the Earth and the Water
and their dance of life-giving Love
Spring has come to the Mountain
with an abundance of water
precious wildlife awaits warmer weather


Barren trees are filling with energy
as Mother Earth slowly savors
and shares her precious water with all
The marshland now swollen and overflowing
will soon begin to recede and reveal
the precious blossoms of joyous abundance


The birds which have journeyed to be here
await to feast on the many grasses and wild berries
each appearing in their own natural timing
Charlie Riverman Bergeron 4.12.19
---
Love Lives Here: Earth Day Edition is a collective offering of many different individuals and organizations serving the greater whole. There will be no sales or marketing. This organic unfolding of love and reconnection is our gift to you. If you would like to share your gifts in service of the greater whole, contact us at
[email protected]
Love Lives Here,
GOOD of the WHOLE Community
P.S. Share how Love Lives Here in YOUR Community. 
Support the ongoing work of GOOD of the WHOLE, a Global, Nebraska Non-Profit Organization. 
Make a donation
t
o support our need for an Administrative Assistant, join our community and 
become a volunteer
. Thank you. 
Deep Gratitude to Previous Year's Co-Creators and Partner Organizations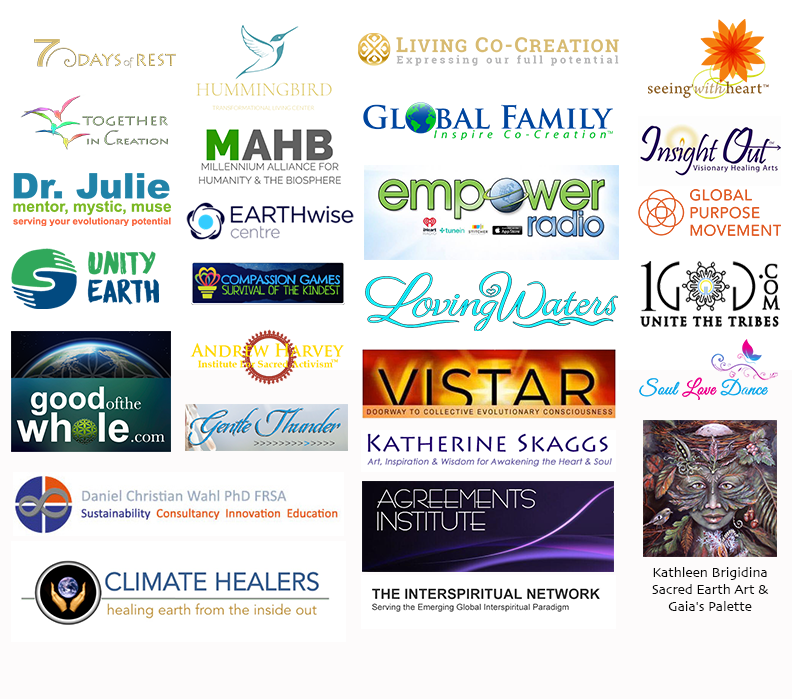 Do you like this post?