Love Lives Here: EARTH Day Edition 
DAY THREE
Today's Art Feature:
BELLA GAIA
BELLA GAIA is an unprecedented NASA-powered immersive experience, inspired by astronauts who spoke of the life-changing power of seeing the Earth from space. Illuminating the BEAUTY of the planet both natural and cultural (BELLA) and the INTERCONNECTEDNESS of all things on Earth (GAIA), this live concert blends music, dance, technology, and NASA satellite imagery to turn the stage planetary. For more information CLICK HERE.
"Today, seeing ugliness in the world - ranging from political skirmishes to heavy pollution - isn't unusual. As a result, the beauty of Bella Gaia shines even brighter, acting as a beacon to remind us of the amazing planet we live on and the environmental protections that still need to be enacted. The world is an awe-inspiring place, and Bella Gaia proves that there is still time for us to save it."
~ Jennifer Schwab Wangers
---
Today's Tribute to Barbara Marx Hubbard:
PHOTO BY ANITA JOSEPHINE WALES
"With enough of us connecting heart with heart, center with center, innovation with innovation, prayer with prayer, through the internet and the noosphere, we can have a major impact on a more gentle transition toward the next stage of evolution."
~ Barbara Marx Hubbard
"You don't get to be 'whole-mate' unless you are whole"
(CLICK HERE)
---
Today's Drawdown Feature:
"Our goal is to present climate science and solutions in language that is accessible and compelling to the broadest audience, from ninth graders to pipe fitters, from graduate students to farmers." 
Today's Drawdown Collective Intention: Start looking for bamboo alternatives in many consumer products. "Bamboo rapidly sequesters carbon in biomass and soil and can thrive on degraded lands. It has more than 1000 uses, from buildings, to food, to paper.
---
Today's Whole Perspective:
CLICK HERE to Listen to Dr. Julie talk about "Faithful Stewardship"
---
---
Today's Schedule (Special Features Added Daily):
Wednesday, April 17, 2019:
Every Morning 
at 8am Pacific/11am Eastern/3pm UTC except April 22 at 7:30 am Pacific/10:30Eastern 
LIVE Mala Mantra Meditation with Linda Linker Rosenthal 
Tomorrow: Thursday, April 18, 2019, 5:30pm Pacific/8:30pm Eastern
Co-Creator's Convergence Barbara Marx Hubbard Tribute Call
---
Stand in Love for the GOOD of the WHOLE! 
Join the Global Heart Team
All are welcome
 as we launch the Global Heart Team and co-create a loving resonant energy field by taking a stand for LOVE, infusing the world with loving consciousness. Everyone's invited and membership is FREE. Simply sign in on 
GOODoftheWHOLE.com
with email, facebook or twitter and Stand in Love. Join us on our
Facebook Group HERE
.
Watch for a monthly call and other offerings coming soon. 
CLICK HERE
 to learn more. 
---
FREE WATER BOTTLE OR BAG WITH NEW MEMBERSHIP
BECOME A MENTORING STEWARD
Become a Mentoring Steward for as little as $15 per month. Join during the Earth Day Edition and receive your choice of a stainless steel water bottle or canvas tote bag.
GOOD of the WHOLE 
offers a "mentorship" instead of membership.  As stewards of the
WholeWorld-View
 and mentors for the evolution of consciousness, we collectively dwell on the evolutionary edge, ground heart-based initiatives and practices, and listen for new and emerging social forms. We gather with a deep sense of knowing and trust the unified field to guide us. Our co-mentoring community is here to learn, teach, grow, embody, and expand together, as we evolve, and express ourselves for the greater good.  
Mentoring Stewards 
are both mentor and mentored
 for the GOOD of the WHOLE
. Myriad benefits include 
conscious synergistic connection and generative community support
. 
---
To learn more about our weekly Mentoring Stewards' Community Call
CLICK HERE
How Precious is each moment...
watching the rapid flowing streams
filled with the Spring rains


Swirling around branches and rocks
creating so many whorls and eddies
in an obstacle course of liquid beauty


How much like us in the not knowing
of our next quick turn or obstacle
around which or over, we must flow


Becoming precious droplets, airborne,
separated and sailing through space and time
to somehow connect us all again in pools and patterns


Yes, Beloved Mother Water...
you always remind us of our own lives
as shape-shifting droplets in a strange world


How Precious is each moment...
when we are connecting to water
fully embracing our fluidity


Each of us recognizing ourselves
as the ebb and flow of the tides
part of a larger choreography of liquidity


Watching ourselves shape-shifting
between the building energies of a wave
pulling ourselves up into magnificent forms


Then to come rolling onto the sand
or fly over the rocks as sea spray
as effortlessly as the diving birds


Precious Running Water We Truly Are
full of both surprises and opportunities
Charlie Riverman Bergeron 4.6.18
---
Love Lives Here: Earth Day Edition is a collective offering of many different individuals and organizations serving the greater whole. There will be no sales or marketing. This organic unfolding of love and reconnection is our gift to you. If you would like to share your gifts in service of the greater whole, contact us at
[email protected]
Love Lives Here,
GOOD of the WHOLE Community
P.S. Share how Love Lives Here in YOUR Community. 
Support the ongoing work of GOOD of the WHOLE, a Global, Nebraska Non-Profit Organization. 
Make a donation
t
o support our need for an Administrative Assistant, join our community and 
become a volunteer
. Thank you. 
Deep Gratitude to Previous Year's Co-Creators and Partner Organizations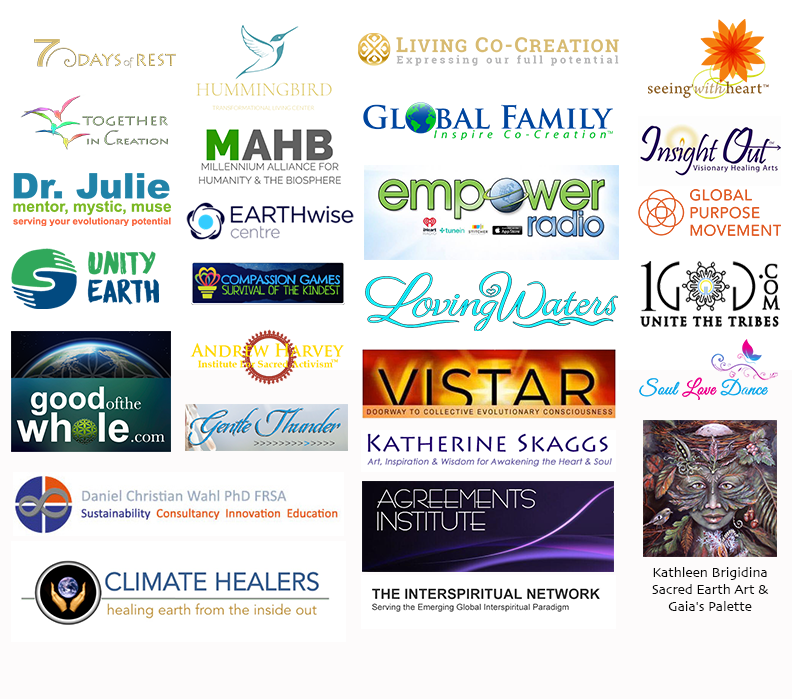 Do you like this post?